Your Move Chess & Games Labor Day Chess Sale
As we roll in to labor day weekend, we recognized something – none of us wanted to be here for the holiday! So – we're all going to take the day off… but the website carries on. And while we're going? A huge sale on our website just for the weekend.
20% Off Any Purchase of 100.00 or more – this weekend only
All you need to do is enter coupon code: CHESSUSALABORDAY During checkout and you'll get 20% off any order of 100.00 or more. This even applies to previously discounted and marked down items.
There are literally thousands of items on our website from traditional and theme chess sets or chess pieces to all manner of strategy board games. This coupon applies to anything and everything – as long as your subtotal is 100.00 or more. If you were thinking of spending some of the holiday weekend shopping for a new gift; mulling over back-to-school presents, or simply wanted to get yourself something nice – this is the time. Many items have arrived back in stock as we prepare for the holidays, and this discount even applies to those new arrivals.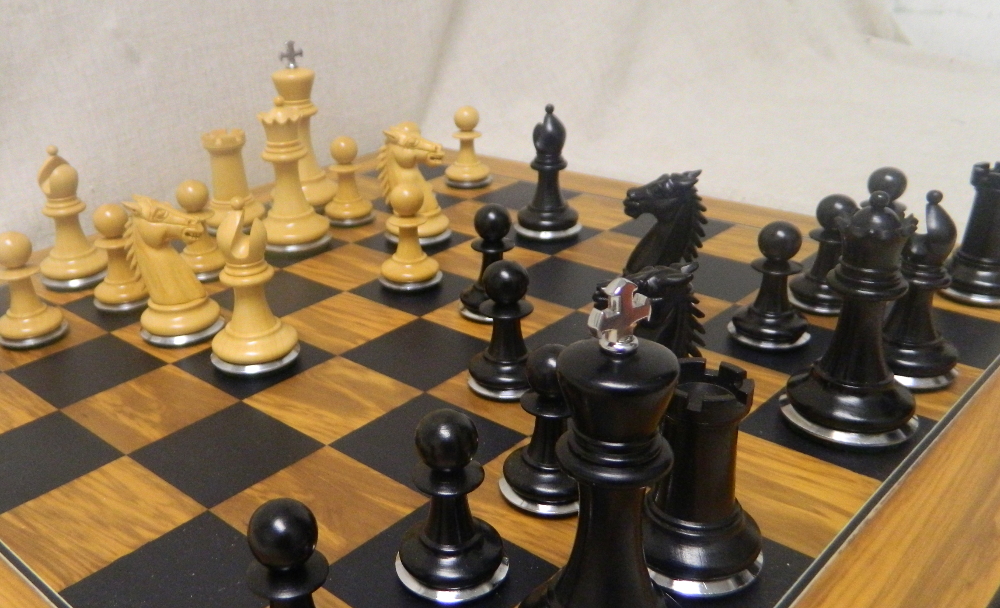 The Conqueror and Tyrant Staunton Chess Pieces – Now available!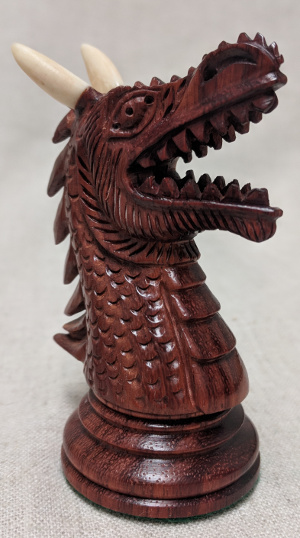 For example, if you've had your eye on our new Conqueror Staunton (shown image above) this coupon gives the best opportunity to get a high end, heirloom quality chess set at an unbeatable price. The Conqueror Staunton is the heaviest staunton set we've seen, featuring steel bases and crosses as well as an amazing traditional design; you can use this coupon for 20% off. See our videos or the product page for additional features, such as individual and set weights, and close up of all three crosses it comes with!
Or… if you're interested in something a little more shocking, the menacing Tyrant Staunton – a limited edition set feature a Dragon Knight with bone horns (shown to the left) also 20% off!
See The Conqueror Staunton On our Website
See our video Review of the Conqueror Staunton
See The Tyrant Staunton On our Website
See our video Review of the Tyrant Staunton
Having Trouble Deciding as the Clock Ticks? See our new Chess Review Videos!
It's a lot to take in with only a little time. One thing that might help are our new chess reviews, where yours truly opens up and looks at some of these cool new sets, as well as many old favorites. You can see these videos on our website or our youtube channel. I'm adding more every month and hope to get through everything… eventually, so follow us and you'll see them as they are uploaded!
See our Youtube Channel for hands on chess-review videos.

What about the rest of the cool chess stuff?
If you're looking for the best deal, don't forget to check out our clearance section. It has just been updated with many new items and all of these are already discounted up to 50%. The 20% labor day coupon can be applied for a truly amazing bargain.
Staunton Chess Pieces – up to 50% off
Assorted Chess Boards – up to 50% off
Theme Chess Pieces – up to 50% off
Don't forget, we'll be taking the day off on Monday, but the website will be live for the sale. I know you might have questions before your purchase, but do not fret! If you have any questions, feel free to send us an email – just include the item code of what you're looking at. I will reserve any item for you a day or two past the end of the sale if necessary so we can answer your questions.